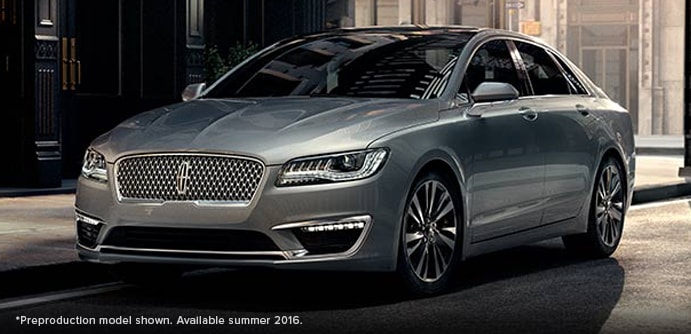 Redesigned. Responsive. Refined.

2017 Lincoln MKZ
The Lincoln Motor Company has gone to extraordinary lengths to give the exterior of the 2017 MKZ an exceptional level of grace and elegance. An equal amount of effort has been applied to develop and harness the capabilities of an available 3.0L GTDI engine.* This engine, projected to deliver 400 horsepower* and 400 lb.-ft of torque,** makes the 2017 Lincoln MKZ one of the most powerful and compelling Lincoln vehicles to ever take to the road.
Available for immediate delivery!